Back to Events
CPO Class (2 Day Class)
Tuesday, March 9, 2021
at
8:30 AM (CST)
to Wednesday, March 10, 2021 at 5:00 PM (CST)
Event Details
CLASS DESCRIPTION
This course is designed to provide the knowledge necessary to operate & manage public pools & spas. The PHTA (NSPF) Certified Pool & Spa Operator class fulfills the local & state requirements for certification for pool service technicians as defined in more than half of the states in the US. Certification requires 16 hours of classroom instruction and a passing score on the exam. Certification is valid for five years.
▶ Regulations & Guidelines▶ Regulations & Guidelines▶ Swimming Pool Calculation▶ Filtration & Circulation▶ Pool Water Contamination▶ Disinfection
▶ Chemical Feed & Control▶ Chemical Feed & Control▶ Pool Water Testing▶ Spas & Warm Water Pools▶ Pool Management▶ Pool & Spa Maintenance
▶ Pool Operation Problems▶ Pool Operation Problems▶ Renovation & Modernization▶ Disease & Accident Prevention
Registration Fee Includes: PHTA Handbook, PHTA Exam Fee, Hard Copy Certificate, and Lunch Both Days
Optional Study Prior to Class: PHTA's Pool Math Workbook may help some students prepare for the CPO class. This $10 workbook can be ordered prior to your class from www.nspf.org/content/pool-math-workbook. To access a digital version of the full CPO Handbook to review prior to the class, please email learn@chadwellsupply.com (There will be a $70 non-refund-able fee when digital materials are requested.)
Please Bring to Class: Photo ID, Calculator (not smartphone), Highlighter, and #2 Pencils.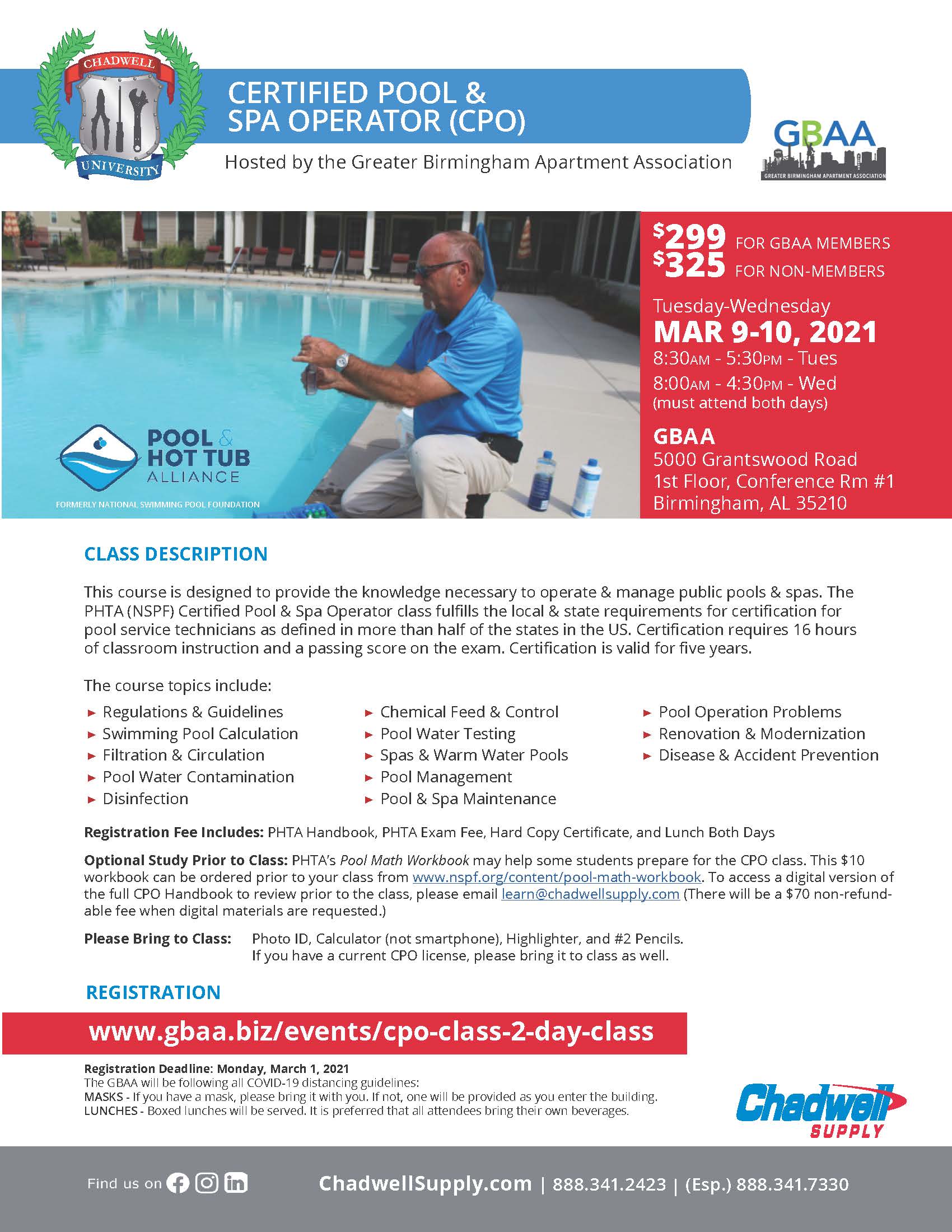 For More Information: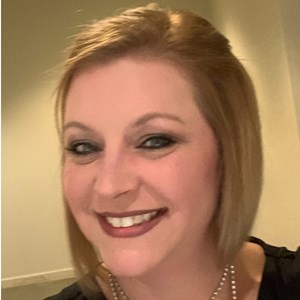 Jennifer Weaver
Executive Administrator
GBAA
(205)545-7703