Back to Events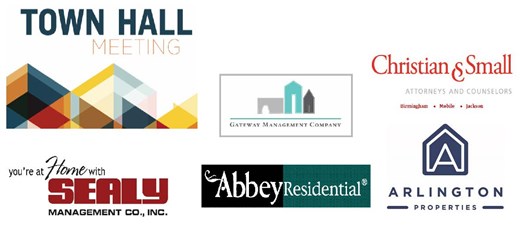 GBAA Town Hall Meeting
Wednesday, May 20, 2020
10:00 AM - 12:00 PM (CDT)
Event Details
GBAA Executive Members "Town Hall Meeting" 10:00 AM – 12:00 PM
Management Executives from Arlington Property Management, Sealy Realty, Abbey Residential, Gateway Management along with HR Attorney David Walston will answer questions on Reopening Properties and Amenities, Human Resources, Communication, Security, Rent Payments, PPE, Maintenance & Unit Turns and More…..
Register online by noon on Tuesday, May 19th to receive a code for a complimentary Starbucks beverage to enjoy during our Town Hall Meeting.
Sponsored by

GBAA Town Hall Panel: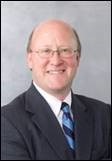 David Walston
Labor and Employment Attorney - Christian & Small
David is a partner in the law firm of Christian & Small. He has practiced exclusively in the labor and employment arena since graduating from Vanderbilt School of law in 1987. He regularly defends businesses in claims under the many federal and state employment laws, not only for Alabama but also for states in the southeast and southwest. With the growth of wage and hour litigation, David has spent a large part of his practice defending individual and collective actions under the FLSA. David authors the Christian & Small Employment Law Update, through which he advises clients regarding new developments in labor and employment law. David is with us today because in addition to defending management companies, he provides day-to-day risk management advice as employment issues arise, and, more importantly for today, has been keeping up to date on the many issues being faced by management companies from the new COVID-19 laws being enacted.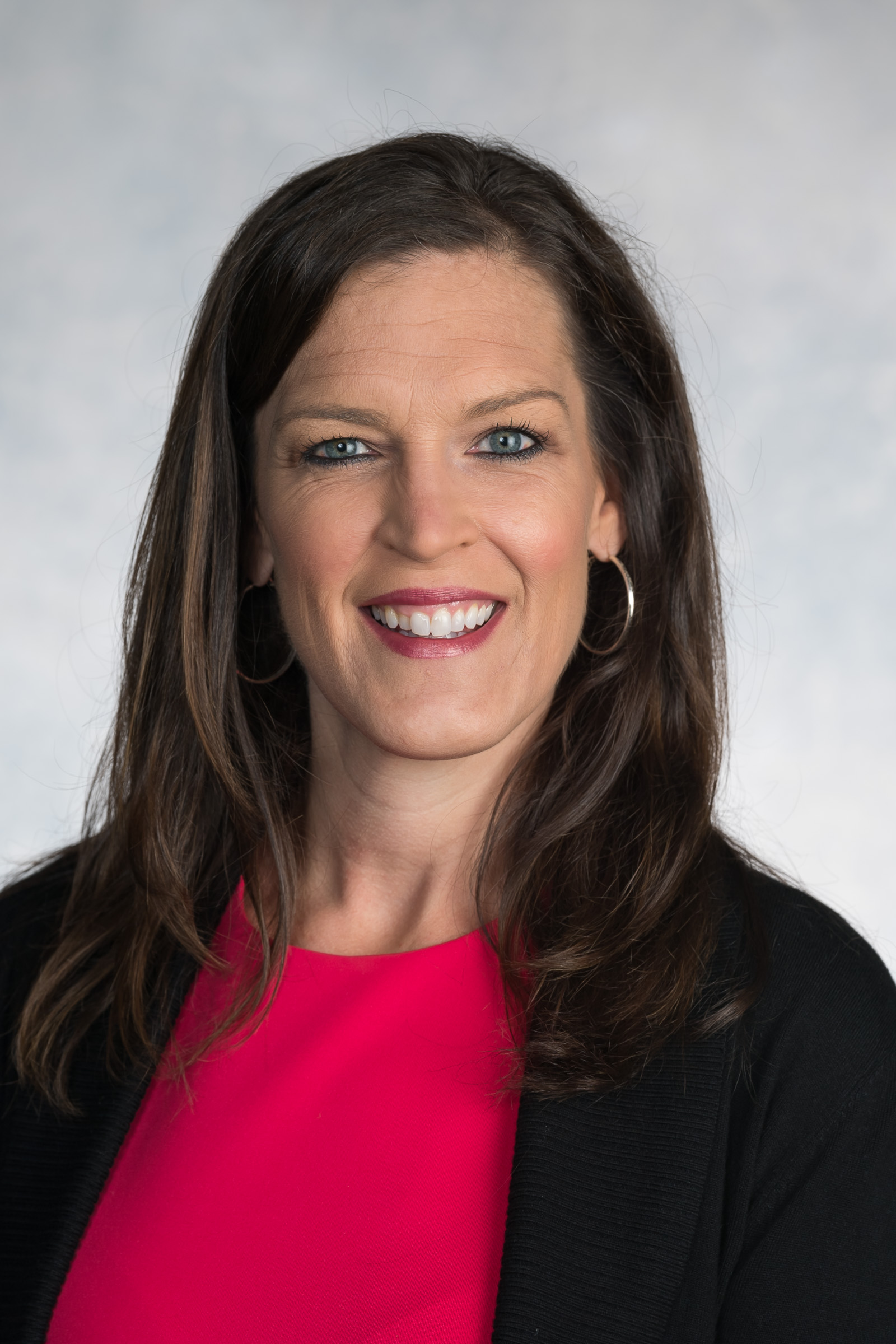 Michelle Clark
Senior Vice President of Operations - Gateway Management Company
Michelle Clark serves as Senior Vice President of Operations for Gateway Management Company, based in Birmingham, Alabama where she is responsible for all facets of management and operations. She has oversight responsibility over 175 communities, with new development properties currently in the pipeline including property acquisitions and new construction. She leads a team of Regional Vice Presidents and Property Managers in the Eastern United States with the largest concentration of properties in the Southeast.
During her more than 22 years in the multifamily industry, Michelle has served in various executive level operational roles and has established herself as a respected business leader. Prior to joining Gateway Management, Michelle held multiple senior leadership roles with industry recognized companies with a concentration in owner operated conventional housing in the Southeastern United States. Regional portfolios have included properties in eight states, specializing in acquisition, disposition, new construction lease-up and value-add redevelopment.
Most recently, Michelle held the position of National Training & Marketing Director for another large company located in Birmingham, Alabama. Serving in different leadership roles and areas of concentration allowed her to develop a unique skill set in multiple disciplines. Michelle thinks strategically, analytically, and creatively and uses that knowledge to drive results.
Michelle holds a Bachelor of Arts degree from The University of Alabama at Birmingham and she also holds a Onesite Trainer Certification. She is affiliated with the National Association of Home Builders, National Apartment Association and has served multiple terms on the Board of Directors for the Greater Birmingham Apartment Association. She was awarded Regional Manager of the Year by the association and regularly attends national and local industry education conferences to keep up with emerging trends and industry best practices.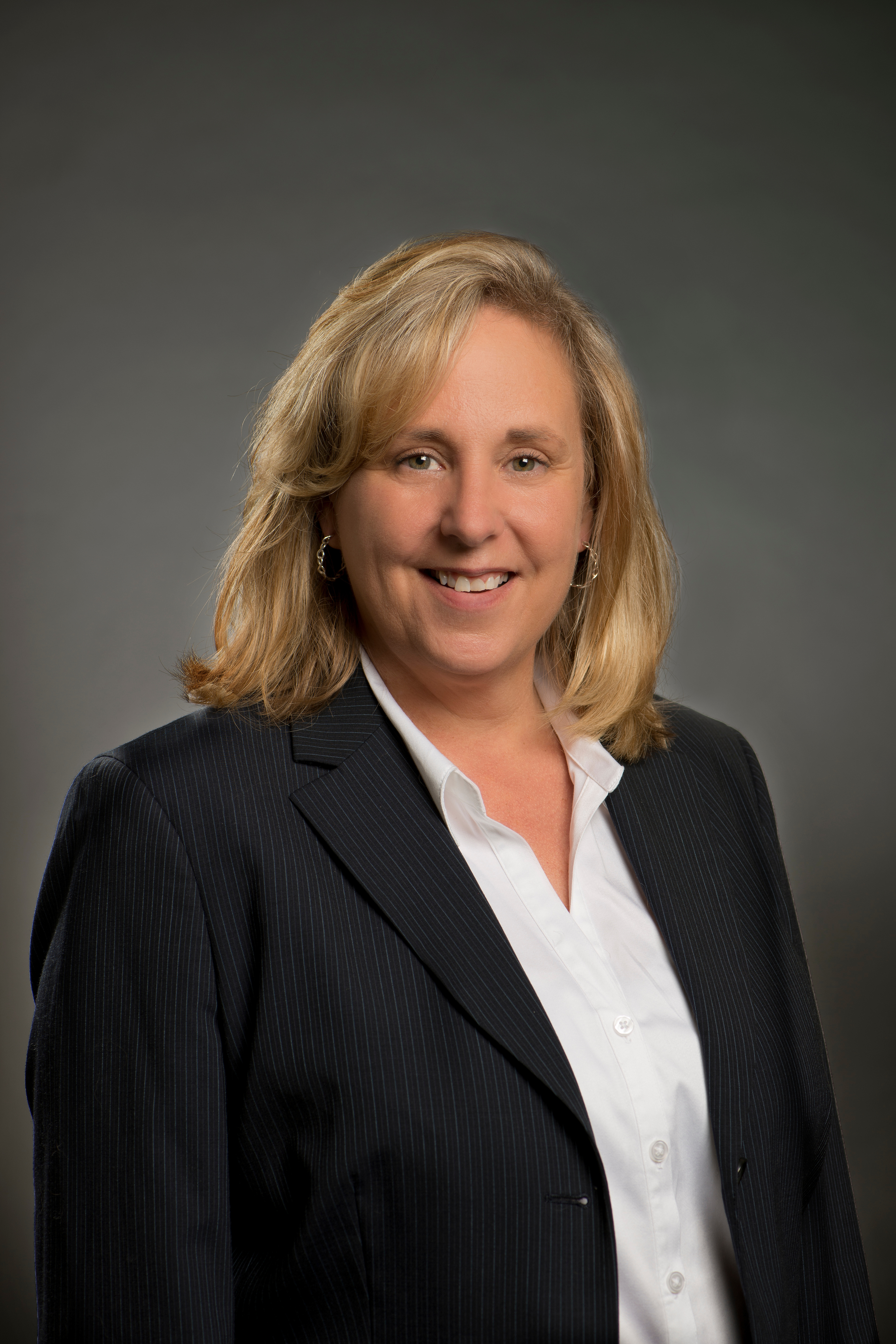 Tammy Wyble
President - Arlington Property Management Division
Tammy M. Wyble, president of Arlington Properties' Property Management Division, has more than 25 years of experience working in property management that translates into comprehensive and customized management experience bringing a property's vision to life. As president, Tammy is responsible for the day to day operations of the Property Management
division by overseeing the off-site team that supports each property Arlington Properties manages, including the regional vice president; regional manager, area managers, director of affordable housing, director of marketing and training, director of operations, director of human resources and the regional service managers. In addition, she approves budgets for properties and manages the financial review process on each individual asset in conjunction with the asset's off-side supervisor.
Her in-depth knowledge working with financial analysis, market analysis, budget preparations, due diligence, transition at takeover and at sale, developing policies and process improvements translates into operational transparences and efficiencies, which optimizes client satisfaction.
Prior to joining Arlington Properties, Tammy worked with Lincoln Properties and Summit Properties. She then served as regional manager of 2400 units in eight states at Schaedle Worthington Hyde Properties. From there, Tammy spent four years with ZOM Residential Service as a regional manager managing six portfolios in Atlanta. In these roles, Tammy oversaw multifamily portfolios in markets such as Georgia, North Carolina, New York, Florida, South Carolina, Indiana, Kentucky, Alabama, Oklahoma, Tennessee, Virginia and Texas.
Tammy joined Arlington Properties as a regional manager in 2006 and was promoted to regional vice president in 2010. In this role she managed 24 different properties, an equivalent of 4,000 units, in nine different states. Since 2012, she has served as the president of Arlington Properties' Property Management Division.
Tammy attended the University of Texas.
Tammy is the President of the Greater Birmingham Apartment Association (GBAA) and has served on its philanthropy committee since 2014. She was awarded the GBAA's Presidential Leadership Award in 2014.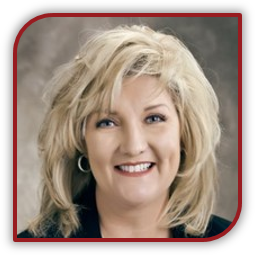 Pam Brooks
Vice President Operations -Sealy Realty
Pam joined Sealy Management in 2010 and has approximately 27 years of experience in the multi-family space. She oversees the team of regional managers responsible for the Sealy portfolio. She is skilled in talent identification and building deep teams with ample bench strength. In addition to Pam's role in operations, she has experience in asset management, training and marketing. Prior to joining Sealy, Pam held regional Vice President roles with Colonial Properties Trust, Gables Residential and Trammel Crow Residential.
Town Hall Meeting Moderator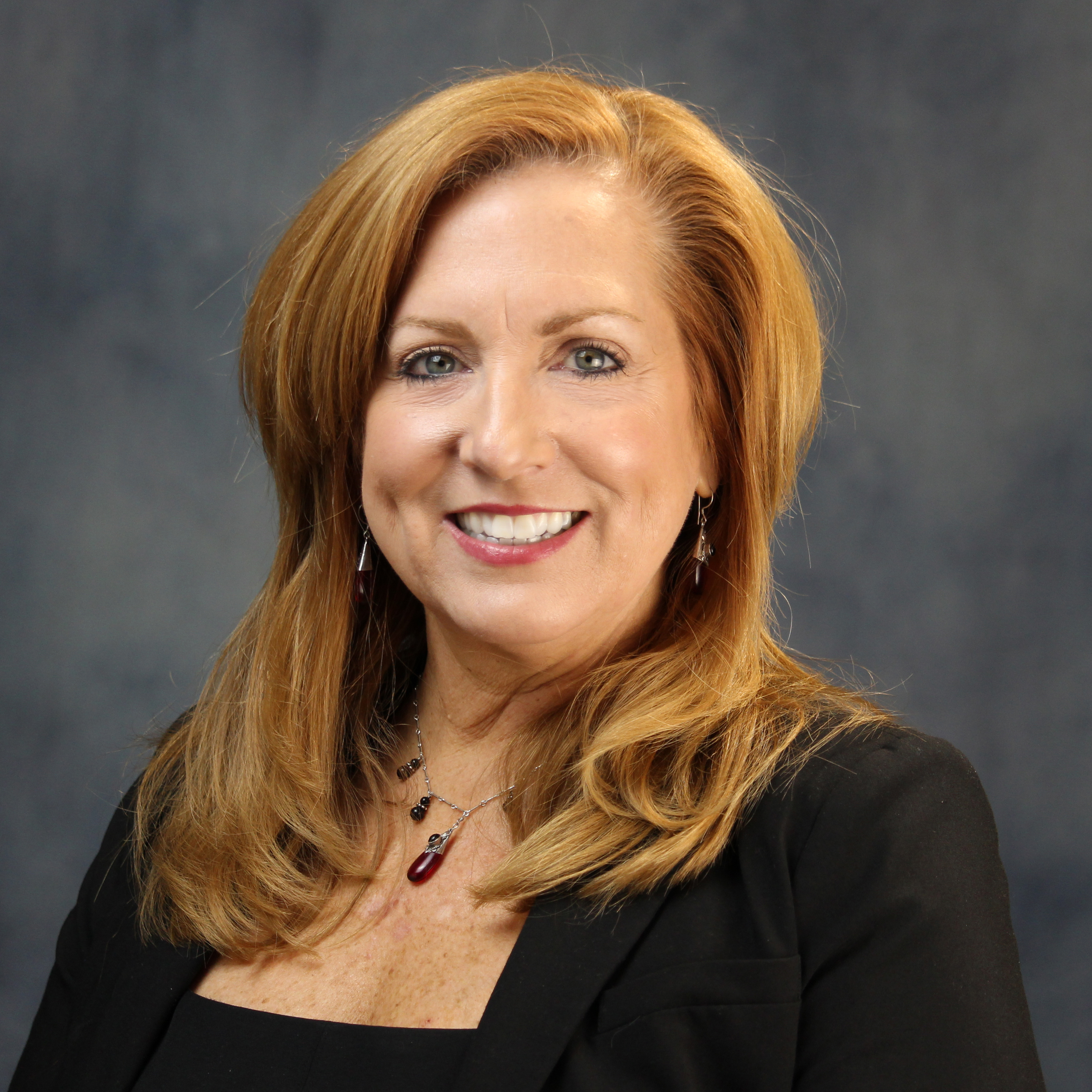 Michelle Childers
Director of Client Services - Chadwell Supply